Maryland Certified Firearms Safety Instruction  |  FFL licensed to sell and transfer guns.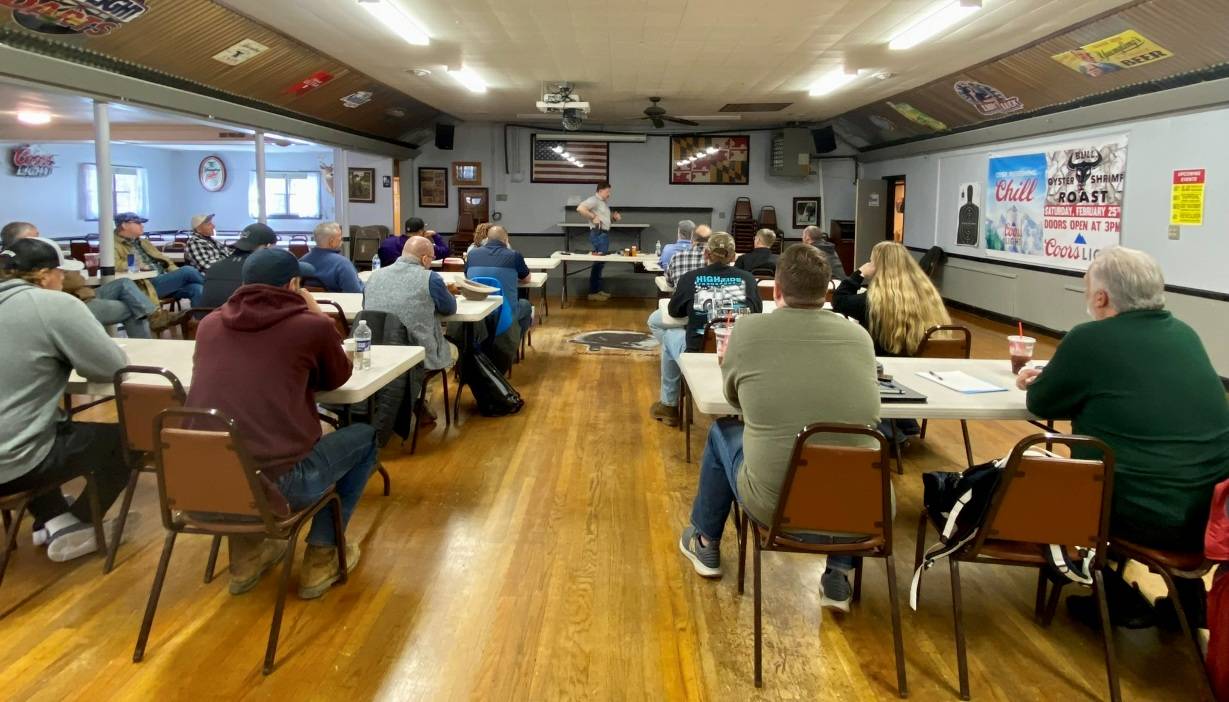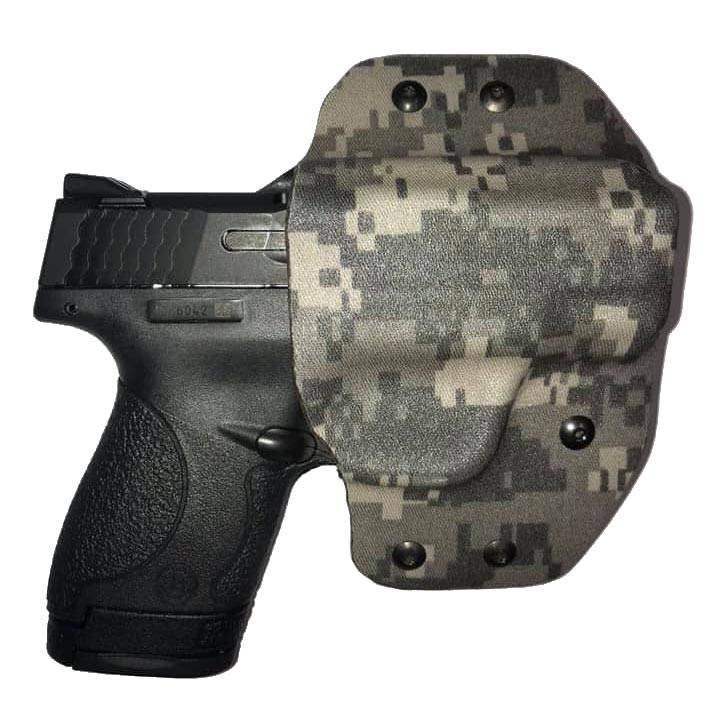 With over 30 years in criminalization, armed security, and State licensed Private Detective work, the owners of Reload Firearms bring their expertise to the broader public to help them become trained and certified in firearms safety.  In particular, our courses provide the required instruction to receive a Maryland Handgun Qualification License (HQL), and/or to meet the Maryland Wear & Carry training requirement.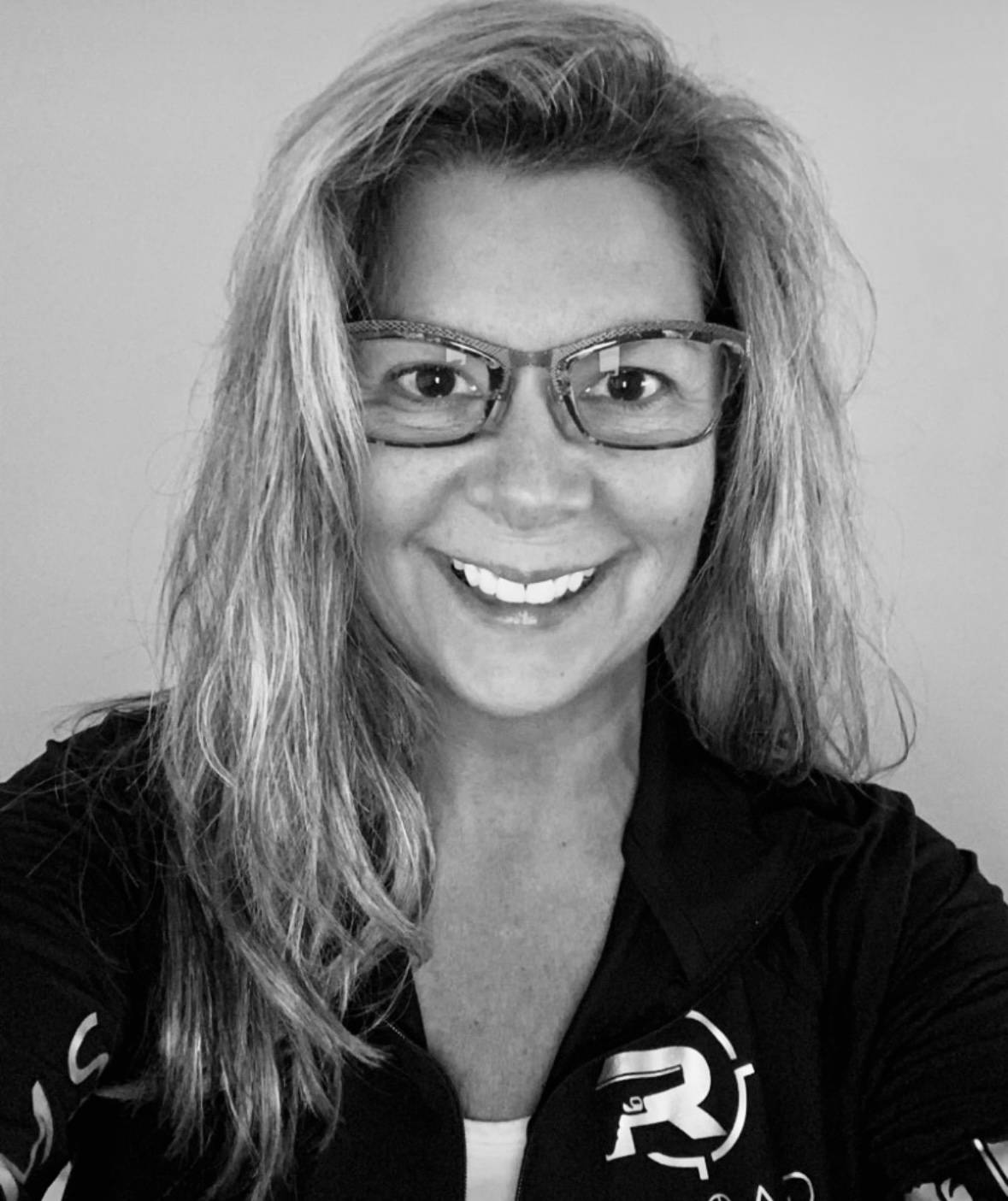 Amy M. Pushkin
Co-Founder, CEO
Over 3 decades of experience in the field of criminalization working with victims of violent crime in Maryland; as an Investigator, as well as a Crisis Therapist. Amy, Founder-CEO of Pushkin Detective Agency has been a Maryland State Police licensed Private Detective for 24 years managing both civil and criminal cases. In her spare time she enjoys competitive pool shooting, hiking, her two dogs, Astro and Charlie, and watching her daughter Carly play college tennis.
Recipient of MNADV "State of Maryland Advocate of the Year Award", in addition to, the Governor's Office of Crime Control and Prevention; "Outstanding Victim Services Professional Award".
Certifications: Advanced Advocate Credentialing by NACP. Self-Defense Instructor.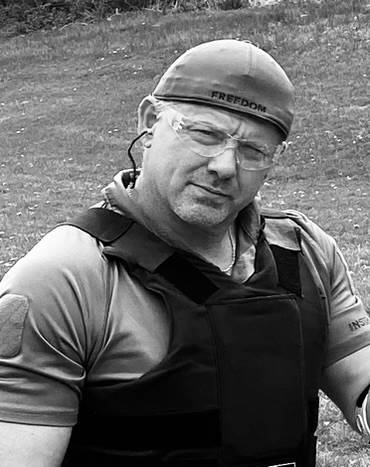 John J. Dressel
Co-Founder, Instructor
NRA and MSP Certified Firearms Instructor providing exceptional training and education to both the public and private sector. For the past 25 years John has been a Maryland State Police licensed Private Detective and 15 years in Armed Security.  "One of a kind" custom holsters John has been crafting for several years with a focus on handguns. In his spare time, John enjoys training, boating, and watching his son Brady compete in many sports.
Other Certifications: GLOCK Armorer, Range Safety Officer, Defensive Pistol Instructor.
Support Staff:
Phillip W. Wright, Esq. – Legal Support
Michael Dressel – Ret. SWAT Detective
Maryland Handgun Qualification License (HQL)
This 4-hour course lays the foundation for all future pistol training. Safety, clearing, loading, equipment, fundamentals of fire, common mistakes, and firearm safety mindset are the main subjects tackled in this essential course.
This class will expand upon the basic requirements set forth by the State of Maryland for the application of a Maryland Handgun Qualification License (HQL).  In addition to those requirements, students will learn about selection of a firearm based on purpose & planned usage, care & cleaning of their firearm.  Fingerprinting service is included.
Maryland Requirements
State Firearm Law
Overview of the State firearm laws, including discussion of what constitutes a regulated firearm, how to properly purchase or transfer a firearm, where allowed to carry or transport a firearm, when necessary to possess a carry permit, who is prohibited from possessing firearms, and state law relating to minors, permissible levels of force, and use of deadly force.
Home Firearm Safety
Overview of firearm and firearm safety in the home, including discussion of access to minors, locking and storing of firearms, and use of safety devices, such as secure lock boxes.
Firearm Mechanisms and Operation
Overview of the proper operation and safe handling of a firearm, including cleaning and maintenance, the loading and unloading of ammunition, and the differences between revolvers and semi-automatic firearms.
Operation and Handling Demonstration
Orientation component that demonstrates the person's safe operation and handling of a firearm, to include a "live fire" component in which the applicant safely shoots the firearm.
Please fill out the PDF forms below prior to attending your course.
Livescan Pre-Registration
Maryland Wear and Carry Course
This 2-day course satisfies Maryland's Wear & Carry 16-hour training requirement. You will have the opportunity to discuss a variety of firearms & other options to ensure you have the best tools for your self-defense plan. Our instructor will spend time teaching the student how to perfect their grip, stance, trigger control and teach you how to draw from a holster. We will explain Maryland firearm, transportation, and use of force laws. You are provided with a framework of information so that you are better prepared to face a defensive situation mentally, legally, and financially. Each student will learn about different types of flashlights, holsters, gun attachments, and their purpose in different situations. The course will conclude with a final proficiency test developed by the Maryland State Police. Each student will demonstrate safe gun handling and proficiency with a minimum passing score of 70%.  Fingerprinting service is included.
Please fill out the PDF forms below prior to attending your course.
Livescan Pre-Registration
Application Assistance Form
Maryland Wear and Carry Renewal
This 8 hour course satisfies Maryland's Wear & Carry certification renewal.  The course is the same as the second day of our full Wear and Carry course.  It requres the same forms below, however, fingerprints are not needed for renewal.
Please fill out the PDF forms below prior to attending your course.
Wear & Carry Renewal Agreement
Women Only Handgun Training
Women Only Handgun Training provides an introduction into the fundamentals of firearms training, a path for developing skills, and securing the right attitude for safely handling firearms. Our basic pistol course includes safe handling of a firearm,  the proper grip, stance, sight, trigger control, cleaning, maintenance, safe loading and unloading of a handgun, storing, firing, types of common handgun malfunctions, Maryland firearm laws, concealment, gun safety rules, fundamentals of shooting, and building confidence to handle a firearm.  Fingerprinting service is included.
Please fill out the PDF forms below prior to attending your course.
Women's Course Application
Livescan Pre-Registration
Defensive Tactical Training
All Womens' Firearms Training
Gun Cleaning, Repair, Custom Builds, and Custom Holsters
Federally licensed to sell ammo and firearms
We are proud to be the owners of a Federal Firearms License (FFL).  In short the FFL allows us to sell ammunition as well as to sell and tranfer firearms.  We are one of the only FFL servicers in our area and we are happy to assist you in legally navigating the process to gun ownership.
Direct from the ATF Website:
FFL (Federal Firearms License) is a license issued by the Bureau of Alcohol, Tobacco, Firearms, and Explosives (ATF) that enables individuals at a company to engage in business pertaining to the manufacture, importation, and interstate/intrastate sales of firearms and ammunition. Possession of an FFL has been a legal requirement within the United States since the enactment of the Gun Control Act of 1968, as is regulated by the Code of Federal Regulations Title 27 Part 478 (27 CFR 478).
The FFL is intended for companies in the business of dealing, collecting, manufacturing, and importing firearms and ammunition.
Been down the road as far as Concealed Carry (CCW) for a few years and its not an easy process…  Of the places I used, and researched, I found Reload Firearms, and couldn't be happier. This place is EASILY the BEST OPTION if you live in the Baltimore, Baltimore Co or Carroll Co areas or can make it there! I will be back when my license needs to be updated on the next go round. Thanks a million Reload Firearms 🙂
– Mark R.
My experience at Reload Firearms was very pleasant and smooth. The class was very helpful and it touched on very important and key elements to consider. I would highly recommend Reload to anyone. John and Amy were great!
– Greg Rubin
Not only do I feel safer handling, loading, and eventually carrying a firearm, but I also feel much more aware of the laws surrounding wear and carry.  I will continue to take my business and education needs to Reload and Reload only.
Thank you again, Reload, and John and Amy.
– Grace Cloutier
My experience with Reload Firearms was an enjoyable and rewarding one.  John was our instructor and he was top notch…   I think Amy and John are both a class act and I highly recommend everyone to use Reload Firearms for their HQL, Wear and Carry, or holster needs.
– Ryan Cannon
Gun Cleaning, Repair, and Builds
Gun cleaning services, minor gun repair, accessory installation, and gun builds.
Course Registration
Please contact us to inquire about upcoming course dates and registration.
Contact Us
For custom holster information or for any other inquiries:
We make awesome custom holsters
We make holsters from military grade materials and customized to the exact shape of your handgun.  We have a variety of designs and sizes.  Please contact us to inquire for pricing and to talk to us about your needs.